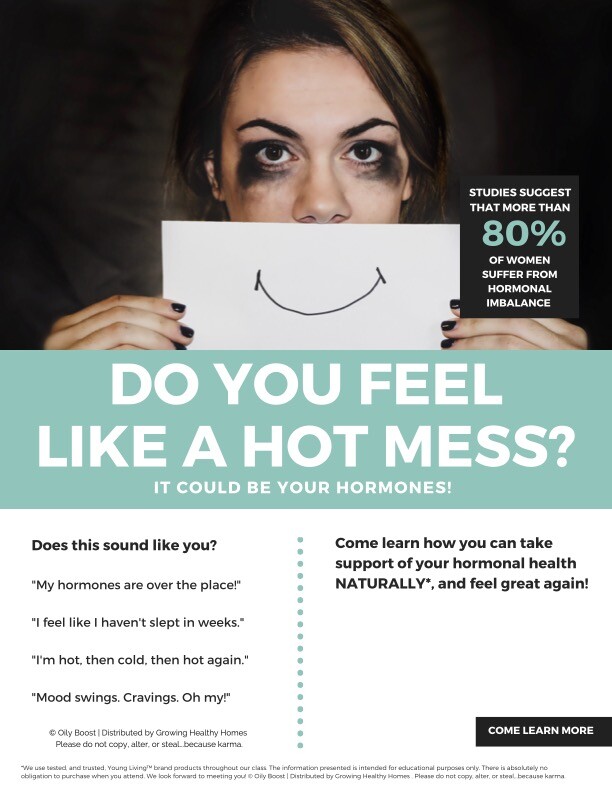 Feb 24, 2024 01:00 PM

–

Feb 24, 2024 02:30 PM

Central time
DO YOU FEEL LIKE A HOT MESS?
IT COULD BE YOUR HORMONES!
Does this sound like you?
"My hormones are over the place!"
"I feel like I haven't slept in weeks."
"I'm hot, then cold, then hot again."
"Mood swings. Cravings. Oh my!"
Saturday, February 24th 1-2:30 pm @ Ascent Family Chiropractic & Wellness / 625 N 114th st. Omaha, NE 68154
This class is FREE, so grab your friends and
Come learn how you can take
support of your hormonal health
NATURALLY, and feel great again!