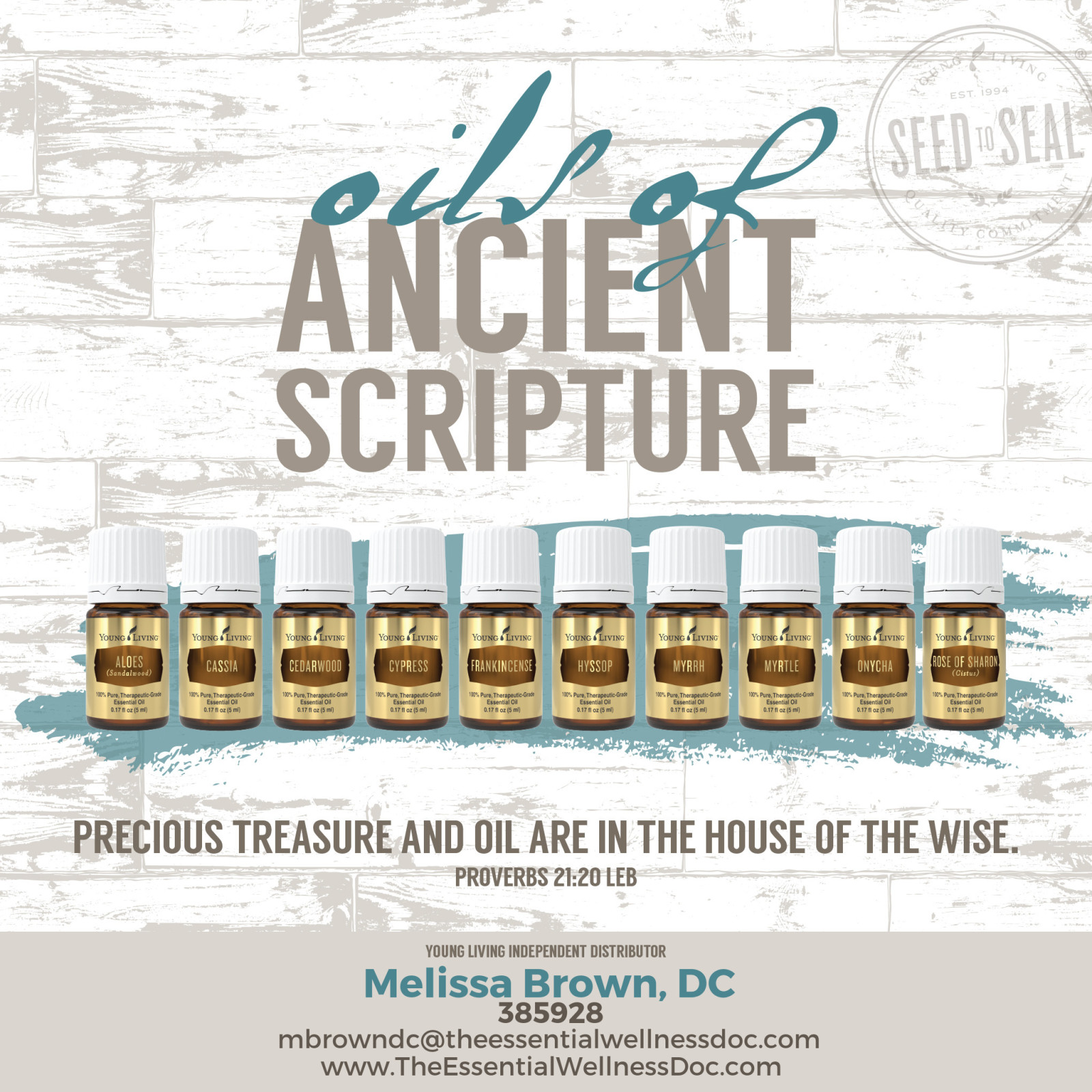 Dec 16, 2023 01:00 PM

–

Dec 16, 2023 03:00 PM

Central time
Oils of Ancient Scripture
Experience an immersive experience with the essential oils talked about in the Bible and other ancient texts.
Learn about how these oils were used in antiquity, and how they can be used in our everyday lives to promote not only spiritual connectedness, but also physical, mental, and emotional alignment with our original design.
This event can be transformative for attendees.
Join me on Saturday, Dec. 16th from 1-3pm at Ascent
Family Chiropractic & Wellness / 625 N 114th Ave. Omaha, NE 68154
This Class is FREE to attend. Please RSVP
*Attendees can purchase an Oils + Scripture book & Sacred Oils of Ancient Scripture Roll-on for $25